Nestled on a small meadow in the midst of soaring Himalayan peaks is Serang Gonpa, also known as Nubri Monastery. It is a unique Tibetan Buddhist sanctuary.
It is hard to imagine that this little refuge has existed for 500 years high on these harsh, southern slopes of the Himalayas at the border of Tibet and Nepal.
Situated at 12,000' the monastery is cradled in the sacred, hidden Kyimolung Valley (meaning place of Peace of Happiness). It's a serene and undisturbed environment where recluses in hidden caves still meditate on world enlightenment. But life is harsh in this inaccessible, remote and hidden land. It can only be reached by week-long trek or helicopter. Supplies mostly come in by mule train. Winters are long and the growing season short. The economic base of the local communities has been eroded and the monastery and surrounding villages are struggling to stay viable. The inspiration behind Serang Primary School was to educate the young people of the valleys so that they have a safe, fulfilling future in their communities.
Serang Circle was created to support the community of monks, nuns and children who live at Nubri monastery and to support the creation and maintenance of Serang Primary School. By becoming part of Serang Circle you are helping to keep this sacred place and its vision of a future for these beautiful children a reality.
---
Watch this inspiring video about the monastery and the school
---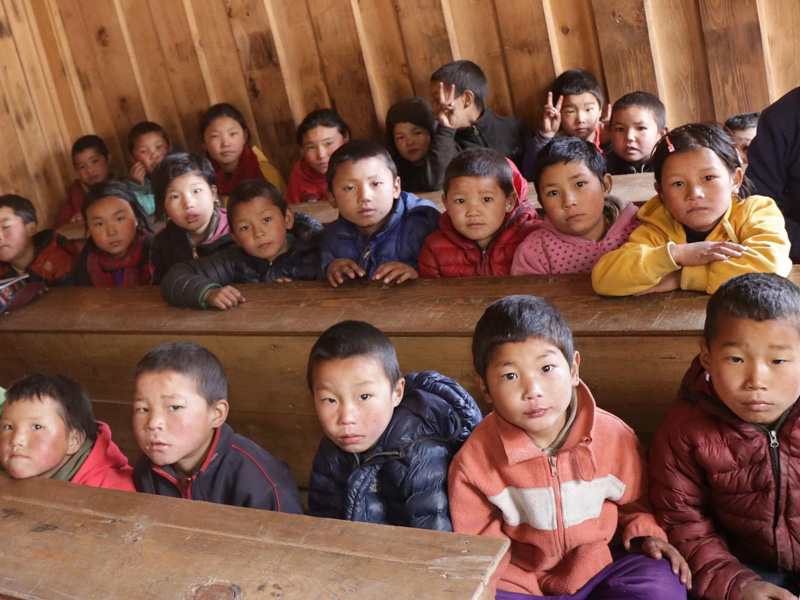 Support The School
Supporting Serang Primary School is a powerful way to ensure Nuptul's Rinpoche's vision of schooling for the children of Nubri Valley can continue and flourish.
---
Support The Monastery
Supporting Serang Gompa is a beautiful way to have an ongoing relationship with the community there, and to ensure that this very special place is able to flourish.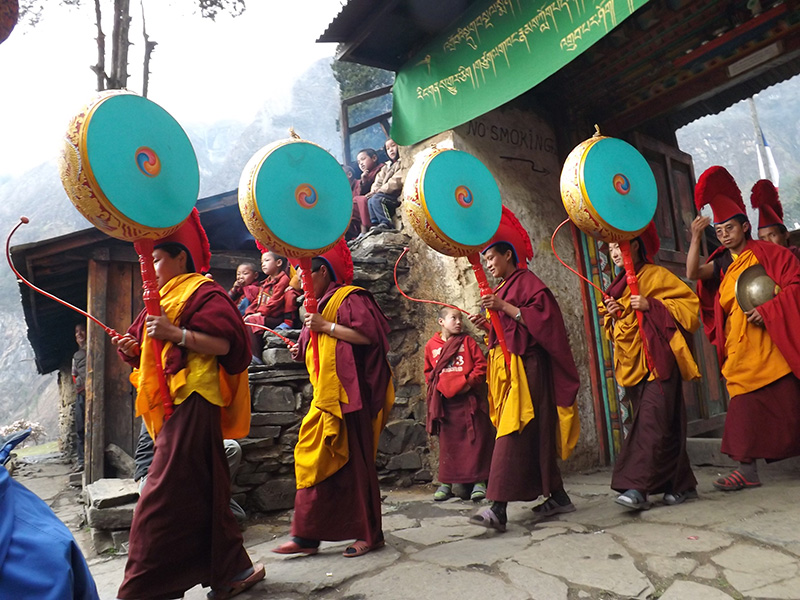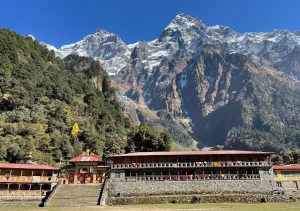 Serang Circle is a philanthropic, not-for-profit organization that was created to support Serang Primary School and the community of monks, nuns and children who live at Nubri monastery
The project is run by volunteers and all money raised goes directly to the monastery.